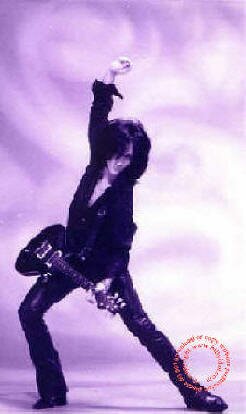 New raygun picks.
These were used for the first time during the Dec 2002 shows,
distinct by the new raygun image & also by their shape & texture.
Steve says he prefers these as it enables him to find an extra 'midrange pitch'.
Special thanks to Tim Kennedy.


Special thanks to Steve for these samples, plus the information.
The purple & gold are from Japan. The black & green are made for Steve
by Jim Dunlop in the U.S. and are heavier.

Earlier picks