Greetings Earthlings,
Well 2005 was certainly an amazing year for all of us in Idol World.
I would like to thank all the friends and fans along the way that made some of our concerts an almost religious experience. It was amazing for me personally to play in Europe again. Believe it or not, the last i toured there was 1982. Far far too long. I thank all the Guitar Magazines that did features on me. Having been influenced by so many great European guitarists, it takes on a special meaning to be in some of the mags. There were many instrument companies that were super supportive this past year. Lets see here....Lectrosonics Wireless, Tonepros, Godin Guitars, Dunlop & Ernie Ball. Dave Friedman Effects Racks, and especially BareKnucle Pickups. I have been working for almost 4 months with Tim Mills of BarKnuckles on a Steve Stevens signature pickup. Well, after road testing many different incarnations, the Rebel Yell pickup will soon be launched. You can see it here :
http://bareknucklepickups.co.uk/forum/viewtopic.php?t=2668.
You can trust that i would never put my name to a pickup unless it was truly a thing of beauty. These are the finest guitar pickups i have ever had the pleasure of using. Tim makes each and every one by hand with loving care. I am also having a guitar built be the German Company Forge http://www.forgeguitars.de/.
These are some of the sexiest geetars i have ever seen.
As for current projects, so much for rest and relaxation. I was asked by Fuji TV in Japan to compose 2 pieces of music for their World Cup broadcasts. They had been using Flamenco A GoGo for some stuff and wanted something exclusive.
I jump at the chance to play Spanish guitar, and this is a fun project.
There is an interview with me in the new March issue of Guitar Player Magazine. This one really deals with my wrist injury. I am not sure if it is known that had Josie Baby not flown out and took care of me on the road when this happened, there is NO way i could have stayed out to play shows. What a nurse!
Well, once again thanks for some great memories.

Hollywood, Ca.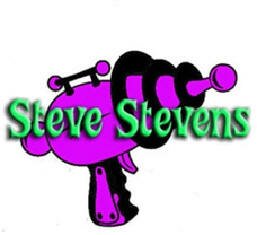 2/02/06